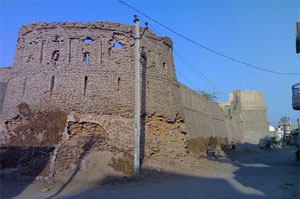 Nestled in the heart of Sri Ganganagar, Bellevue Inn Hotel Restaurant & Resort, is one of the city's most luxurious and eminent hotels. Sprawling lawns, imposing driveways and timeless architecture inspired by the work of great architects can be seen here. Step out of the Rolls-Royce Phantom and step into the paradise of Bellevue Inn.
Bellevue Inn Hotel Restaurant & Resort is located in the heart of the historic center of Sri Ganganagar in an extremely characteristic, quite and lively area within short distance to all sites and is surrounded by the extraordinary beauty of historic capital of Maharaja Ganga Singh's , buildings, shops and market.Bellevue Inn is part of this well established city.
Bellevue Inn creates iconic buildings with individual interiors invoking an inviting, exciting ambiance and offering a holistic hospitality experience that is totally relevant to now. Moreover Bellevue Inn welcomes you with its fresh bold interiors as well as crisp and clean rooms. This economy hotel delights you with its unbeatable value and reliable safety standards. Here friendly smiles and a lively environment go hand in hand with professional service. Add to this, our restaurants's scrumptious food and hotel's 'close to home' environment - this hotel becomes the first choice for price conscious travelers.
With the largest room sizes amongst the most luxurious hotels in near by locations, Bellevue Inn offers good numbers of luxurious suites that are custom-made to cater the needs of business and leisure travelers. Besides serving the individual business travelers, Bellevue Inn is also a name to reckon with for its facilities to arrange for formal or informal meeting and events for both business delegations and social functions. Bellevue Inn has a well equipped board room that is ideal for board meetings, corporate presentations and small conferences. Bellevue Inn also boasts about its most flexible multi cuisine dining restaurant, which gives you a refreshing and relaxed feeling.
Focusing on location, Bellevue Inn has the best address with convince one is looking for. Our this property "BELLEVUE INN HOTEL RESTAURANT & RESORT" has record reputation in our valuable guests.

FACILITIES AND SERVICES
Fully Air Condition
24 Hours Room service
Daily Housekeeping
Indoor Parking
Driver Accomodation
Party Lawn
Kitty Party & Banquet Hall
Conference Hall
Wi-fi Internet
Laundry
Lift Facility
Buffet Breakfast, Lunch & Dinner
Best Service in organizing group tours and parties
24x7 Reception